"Captures the romance and longing of one affectionate couple separated by the war."  – Self-Publishing Review
Enter Giveaway
A love story for the ages.
Christmas Eve, 1946
All my love, my thoughts, my dreams, and my hopes are with you tonight, dearest. Could I but hop on a star and glide to where you are. If only for a moment—a moment of beauty and love that would cause all the separating miles and hours to pale and fade away. No stars for rent, sweetheart, but I'll be around in my own special dream boat sometime between now and the dawn.
Lt. Donald Storey, United States Navy, to his wife, Margery
U.S. naval officer Donald Storey was not just fighting for his country in World War II—he was fighting to come home to his love, Margery. The letters the couple wrote to each other became their lifeline, providing comfort in a time of constant uncertainty. 
In Lisa Franco's My Dearest Darling: Letters of Love in Wartime, Donald's and Margery's intimate correspondence not only offers a heartwarming account of their romance and personal sacrifices, but also shines a light on historical events as they unfolded overseas and at home. 
Franco stumbled upon the lost letters during a fateful stop at an antique shop. What started as a curiosity became, with each subsequent letter, an obsession with finding the couple's family, learning their history, and ultimately, discovering what happened to them after the war. 
With their family's help, as well as other historical resources, Franco maps the couple's life during their five-year-long separation and ensures that no aspect of this enduring love story is left behind.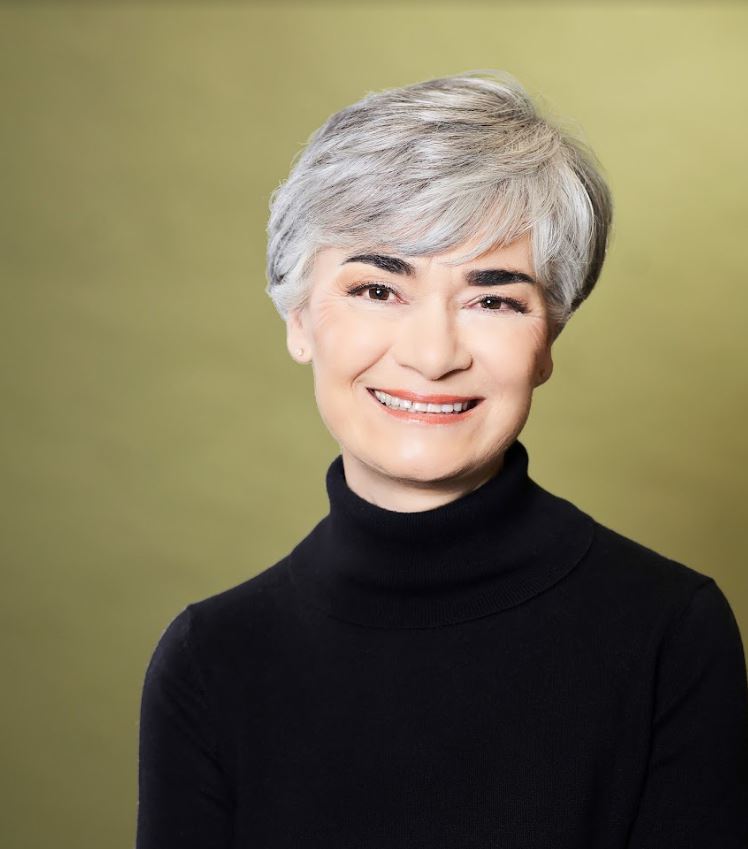 Lisa Franco has been telling people's stories for more than four decades. As a writer/producer for the ABC television affiliate WTNH 8 in New Haven, Connecticut, she earned multiple Emmy nominations and journalism awards for her documentaries. She also served as public affairs director for the station before she became the state communications director for one of the largest nonprofit organizations in the country.
 While Lisa's background includes marketing, media relations, and public relations, these days she is a freelance writer and owner of Over the Moon Vintage, an online collectibles shop www.otmvintage.etsy.com
Lisa's parents were members of the Greatest Generation, and her father, Nino Maurizi, was a World War II Army Air Corps veteran. She attributes this to her interest in the war and the loving relationships that developed during that period in our history.
Lisa and her husband, Joe, live in Connecticut and Cape Cod and are the proud parents of their sixth rescue dog, Maggie.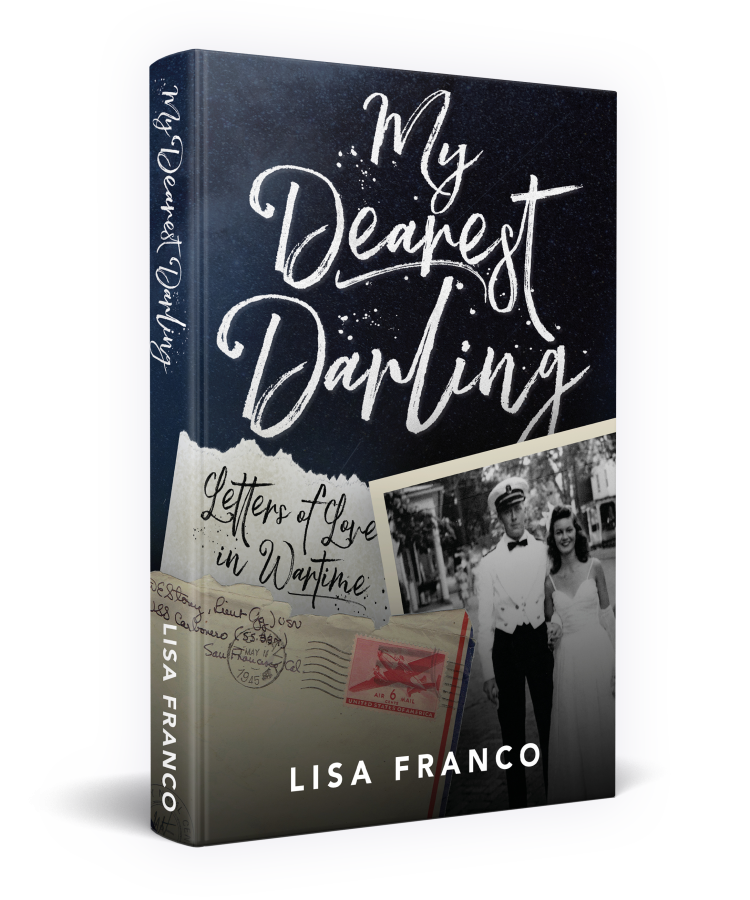 Author Lisa Franco has a talent for seeing what others miss, which is why she discovers overlooked treasures in a church rummage sale or flea market. That is how she found the WWII letters that form the basis for My Dearest Darling. Franco devotes her well-honed skills as a journalist to bring this tender story of love and yearning to life. My Dearest Darling belongs on your bookshelf besides Tom Brokaw's The Greatest  Generation.
— Diane Smith, NY Times best-selling author and journalist  
An endearing, passionate collection of real-life love letters between a WWII naval officer and his sweetheart, My Dearest Darling captures the romance and longing of one affectionate couple separated by the war. Author Franco, who discovered the writings at a Cape Cod antique shop, provides informative annotations that place the missives in a wider historical context for readers. Covering everything from mundane daily activities like watching films to world-changing events like dropping the atomic bomb, the correspondence is simultaneously sweet and sad, conveying an achingly human blend of the personal and the political that sheds new light on life during wartime.
The love story we all wished we could live. Donald and Mardy's letters, full of love, longing, and the minute details that made up their daily lives in the midst of war, not only chronicle their love story, but take us back to a time when a letter was an art form and a lifeline to those you loved.
— Eileen Broderick
1:00 - 4:00 PM, Presentation, 2nd Annual Commemoration of the End of WWII
The World War II Legacy Foundation will hold a two day symposium at the East Hartford, CT Holiday Inn. I'll be presenting Saturday at 2 PM. For more info, call 860-810-8736.
Meet the Authors
11:00 - 3:00 PM, ReRead Books in the Watch Factory Shoppes, Elm St., Cheshire, CT. A fun afternoon with local authors of various genres. Come meet us, buy books and get the authors' autographs!
Author Talk and Book Signing
4:00 PM, Eldridge Public Library, 564 Main St., Chatham, MA. A beautiful library in the heart of Chatham!
Book Signing
1:00 - 3:00 PM, Yellow Umbrella Books, 501 Main St., Chatham, MA
Nyberg: A true WWII love story is brought to life in new book 'My Dearest Darling'
Milford native's book tells World War II love story through lost letters
Melissa in the Morning: Love Letters in Wartime
Local Author Franco Brings WWII Love Story To Life
A story of Hope, Longing and Sacrifice: "My Dearest Darling" Takes Readers Back in Time
A Tender Love Story That Spans Continents and Faces the Dangers of World War II
Great Day Connecticut "My Dearest Darling"
Lost WWII love letters between Connecticut couple featured in new book
Reinvention Rebels with host Wendy Battles